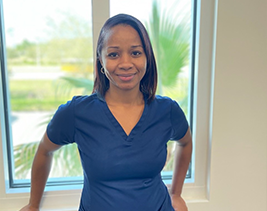 Qwashanda Thomas
Massage Therapist
Qwashanda Thomas was born and raised in Florida. She has had her license in massage therapy for 3 years. She also has owned a salon for the past 8 years. She has a passion for helping people reach their healing goals & feel their best. Qwashanda enjoys spending time with her husband and 3 children, as well as vacationing, art, and spending time outdoors!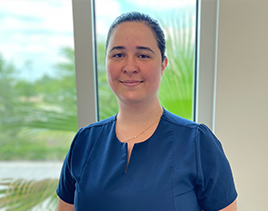 Mara Arnauto
Certified Medical Assistant
Mara Arnauto, originally from Cuba, she's been living in Palm Coast for 12 years. In 2015, Mara graduated from FTI as a Medical Assistant and since then she's been involved in healthcare. In her free time she enjoys traveling, gaming and trying new restaurants.